Journeying into the F&B and Sake Industry
After a recent panel discussion for Japanese Companies looking to expand into Singapore. I was invited for a casual interview with Leia Teo of One&Co Singapore. 
---

Adrian is the Director of Inter Rice Asia and a Sake Sommelier. Adrian pursues his ever-growing passion for Japanese sake by visiting many breweries in Japan, and also attending various international sake sommelier courses. He is accredited by the Sake Service Institute, Sake Education Council and the Sake Sommelier Association. Adrian also frequently conducts talks, seminars, workshops and food pairing events to increase appreciation for not only Japanese Sake, but also its history and culture. He also runs WSET sake accreditation with Shatec Institute.


---
―― Could you share with us more on your background and what you are currently working on?

I own a sake import/distribution company in Singapore called Inter Rice Asia. Currently, I'm working on my website with a bit of content written by myself and/or friends. We were never very strong at e-commerce, nor did we prioritise it very much.

When I first started Inter Rice Asia, I set up a really simple website with just a small number of Stock Keeping Units (SKUs) and it actually did quite well. Certainly not by an e-commerce's standard, but we did manage to rake in 4-5 orders on a monthly basis.  After some time, I realised that this was making us quite some money and decided to rework it altogether. Unfortunately, after investing money in it, monthly orders dropped to no more a handful so we decided to leave it be. Our business model was still primarily B2B, where we supply to the restaurants.

Currently, my website is doing much better, perhaps because of people being stuck at home due to Circuit Breaker work-from-home measures. I have been organising online sake tasting sessions where I deliver sake to people's homes and we drink together via video conferencing. This has proven to be very popular!

Another side project I have is creating a Singapore Sake Sommelier Competition. The competition is not one to judge sakes, but to raise the knowledge base amongst sake sommeliers themselves. This is to bolster the knowledge and confidence of local sake sommeliers.

―― Inter Rice Asia has organised quite a few warehouse sales since some time back and it is very popular with consumers. How does this tie in with the B2B model?

So this is quite interesting – our warehouse sales were not meant to be a purely B2C approach. In fact, it all began when we needed to move our office and clear what we had accumulated till then, so as to minimize the movement of stock, which ultimately led to said warehouse sale.

It was surprisingly fruitful, and we decided to hold it every once in a while from then on. Our product – Japanese sake (rice wine) – is not like wine; it does not have a very long shelf life, perhaps just slightly longer than beer. Generally, its expiry date should be one to one and a half years from production.

―― What motivated you to get started with your company?

I was interested into going in the F&B distribution, and found the Wine & Whisky trades too competitive, and or had high barriers to entry. Japanese Food has always been a favourite of mine and sake seemed like a good choice, as the Singapore market then was still developing. 

There were just a few big players back then. In fact, I believe Orihara was set up around the same time. So there was not yet much of an exploration of craft or boutique sake breweries, but really just those few big brands brought in by even bigger F&B players at the time. 

Hence, I was very fortunate indeed as the Japanese whiskey boom happened at around that point in time. Same with the craft beer boom. It was really a stroke of luck that Japanese sake happens to be the intersection between the two.

While most beers are casual and meant for easy drinking, craft beers carry a certain sort of artisan appeal. On the other hand, when Japanese whisky started to get the spotlight, people started taking note of the quality of the Japanese alcohol. The Japanese seem to represent the epitome of Craft. Japanese Sake also seems to rest right in the middle of the craft alcohol and Japanese alcohol boom.

―― Which was/ is the best marketing tool for the growth of your company and why?

I find that learning about your own strengths is very important. For Japanese Sake, I find education very important, so I enrolled in as many sake courses as possible and try to find more opportunities to learn, such as sake competitions. For instance, I visited sake competitions in both Japan and the United Kingdom (UK) to discern my brand preferences.By developing myself into becoming a subject matter expert, my customers learn to trust me more and that helps my company grow.

As a largely B2B business, I do not always have a direct connection to the end-consumer. This then shapes the objective into one of educating the educators, rather than the consumers themselves. 

Then again, education is but one thing. I feel that developing people's passion for sake comes first. Many sommeliers are passionate about alcoholic beverages – mostly wine, sometimes whiskey, but owing to their infrequent experiences with sake, they might experience a lack of confidence when facing it. 

Personally, I do not find being passionate about sake very challenging at all. This might be due to the current "Japan boom", where tourists love going to Japan, the culture there, as well as a coexistence of the traditional and the modern. 

――What do you think most Japanese/ foreign players trying to enter the Singapore F&B scene get wrong?

In my humble opinion, I find that many Japanese products don't fully play to their own strengths. Also, when they come to Singapore, they do not fully maximize their time and seem satisfied with doing the tried and tested, like manning a booth in a mini-exhibition. I recently had a Japanese brewery reach out to me directly through Instagram, and we met up for dinner and drinks. Although I did not end up distributing his product, through our interaction, I could direct him to possible collaborators. Perhaps Japanese players rely too heavily on one contact to help them find a distributor in Singapore. I think it is not too difficult to reach out personally to potential business partners.

I have also noticed that Japanese people tend to think within traditional, familiar boundaries, which do not necessarily apply to a transition to a novel market. Sure, it is a good mentality to adopt in drawing out the quality of one's products such as in the cases of Toyota and Honda, where these two brands come out on top purely through the design and technologies they incorporate into their vehicles. 

In an environment like Singapore, that is oftentimes not enough. 

―― What are the biggest challenges you've faced in introducing non-local products into the market? 

Personally, it is perhaps not too difficult to sell Japanese sake to a restaurant that I already have a business relationship with. I guess the challenge is selling Japanese Sake to non-Japanese restaurants, it isn't too intuitive for those restaurants to push it with their food over wine and beer. 

The most daunting task was, as expected, taking the first steps into unfamiliar territory. While the multitude of networking groups I had obtained from my senpais (seniors) contributed greatly to my overcoming of said challenge, many other aspects required me to put in my own effort to learn. I had to learn who I could trust, how to get in touch with like- minded individuals, how to make the right friends, who I needed to work with – including but not limited to non-F&B-related parties such as web designers and marketers – and much of this was trial-and-error.

―― If you had to start over, what would you have done differently?

I would have started with pairing events and working with collaboration with influential chefs or sommeliers. Looking back now, sometimes I wish I did not waste such large sums of money from the get-go. Indeed, what worked for someone else might not always work for you too. 

―― What's the best advice you have ever received? 

Trust your own instincts, but learn from your own mistakes, or better still, learn from other people's mistakes.

―― What advice would you give to individuals who share a similar interest in pursuing what you do? 

Find your own niche in the market. Succeed in your own area before expanding into other areas. 

To Japanese businesses, work on your own brand and image. Reach out to people in your target market and refine your story. Some details that you overlook as unimportant in your own company may be a great selling point in other markets.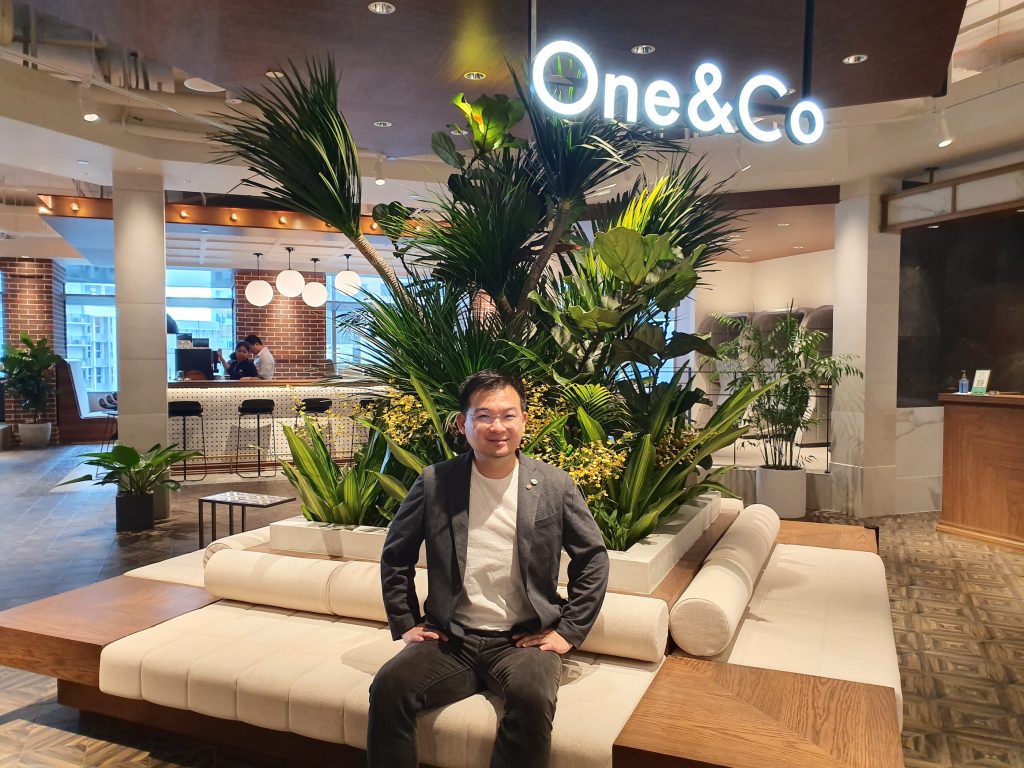 ――What is the first thing you would want to do after the COVID-19 Circuit Breaker ends? 

First thing after COVID-19, I want to bring my daughter to Taiwan to meet her grandparents. They have not seen her yet! After that, I would like to go to Japan, I have a huge backlog of breweries that I have to meet.
Original Story Posted at
https://www.oneandco.sg/voice/journeying-into-the-fb-and-sake-industry-with-adrian-goh/
---