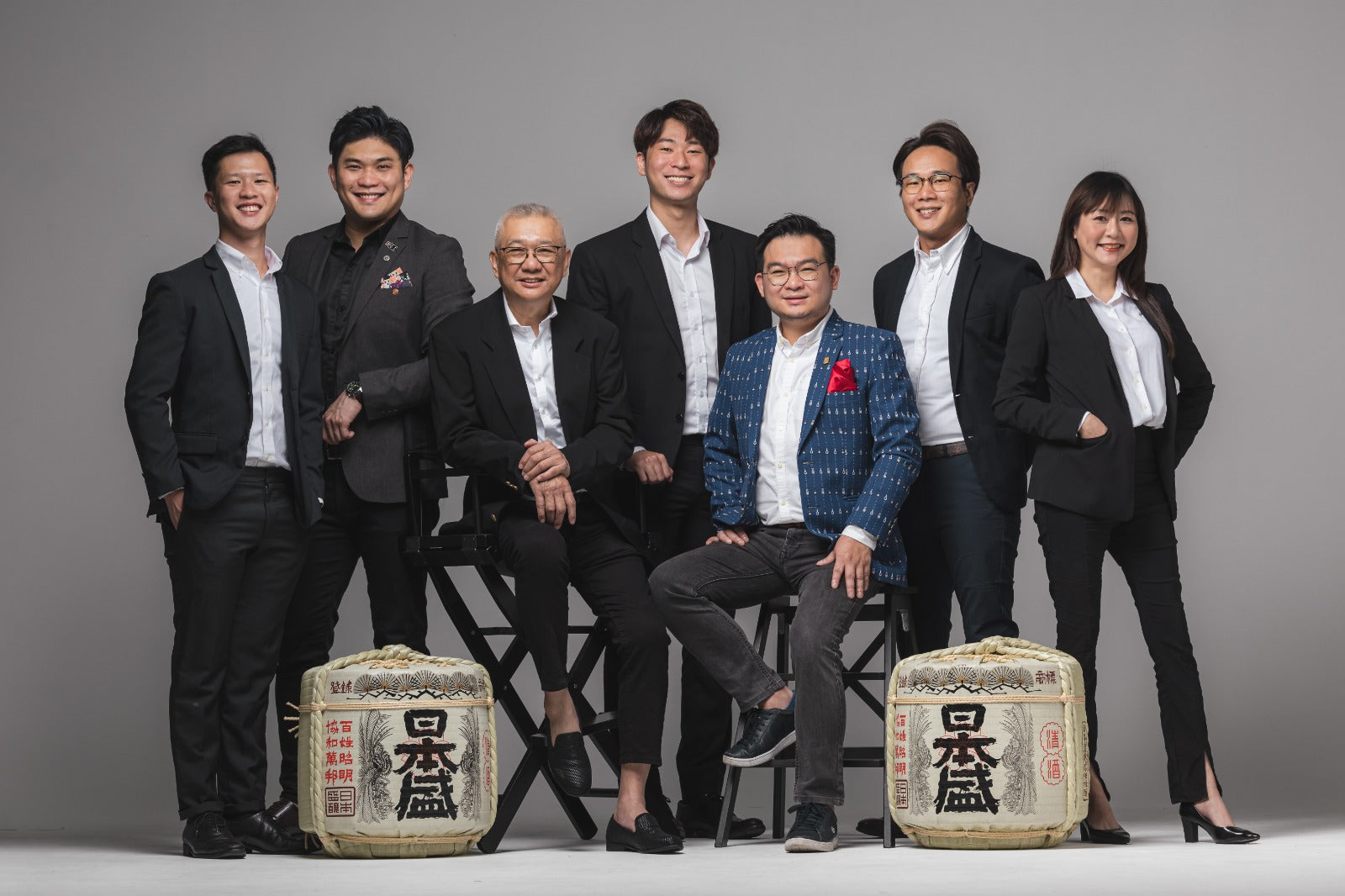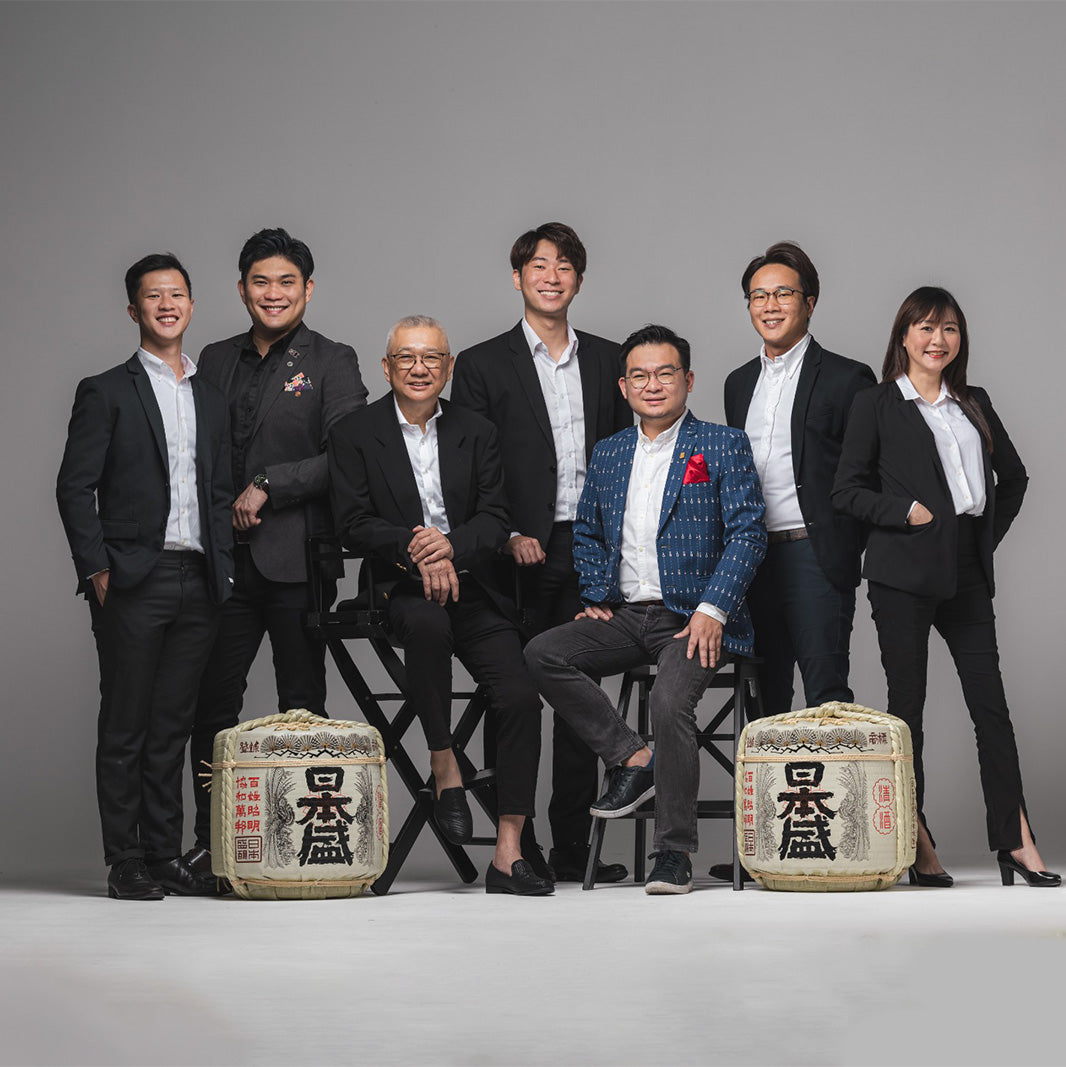 About The Art of Saké
Inter Rice Asia was established in 2008 as a premium saké distributor and ambassador in Singapore. We import high quality Japanese saké directly from the brewery by sourcing and visiting the artisans in Japan. Originally fixated on Niigata Prefecture, the 'Burgundy' region in Japan, we continue to expand our extensive portfolio to include boutique saké breweries from other prefectures.
Meet our Sommeliers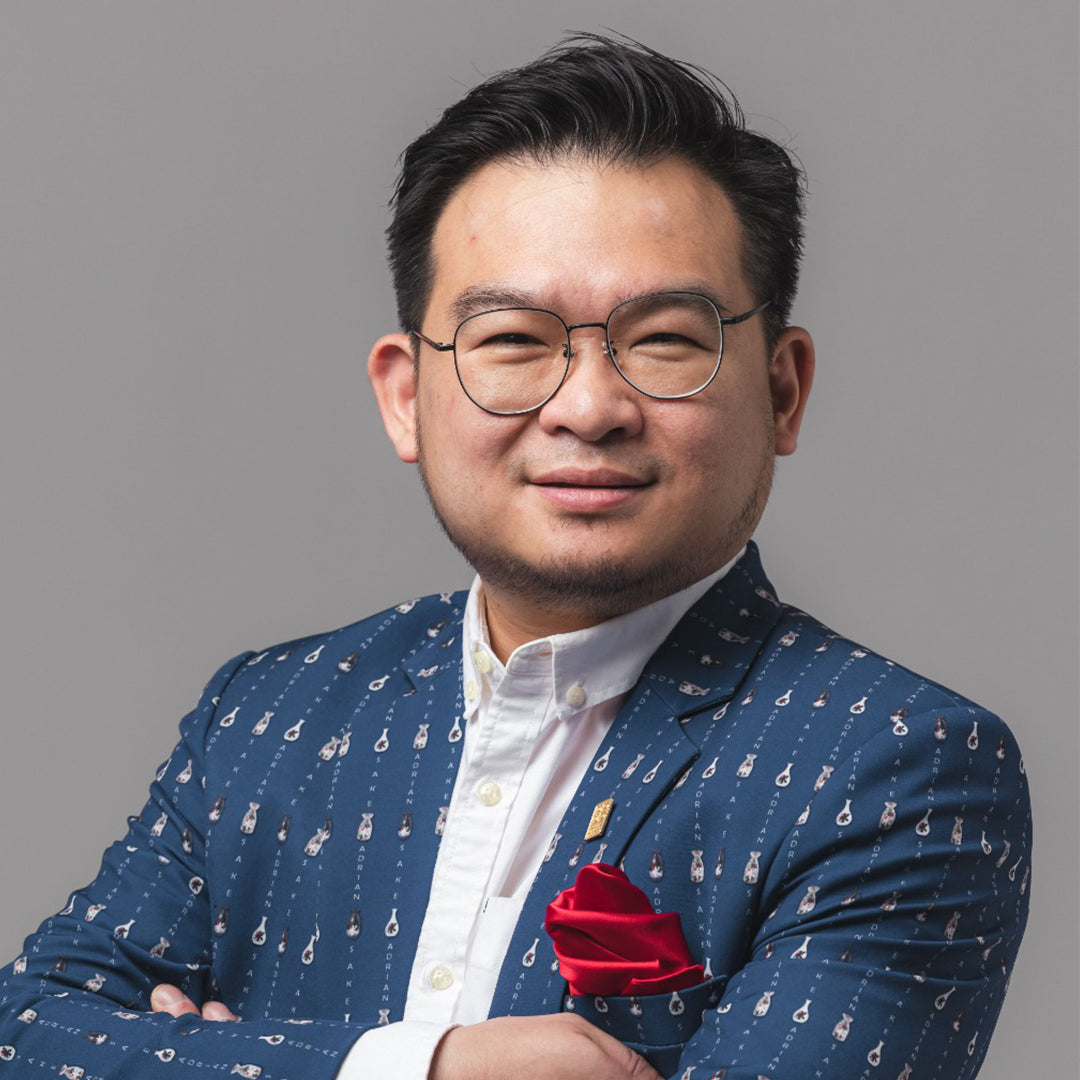 Adrian Goh | Director
Adrian started his journey in Sake in 2013. Fortuitously, he was at the right place at the right time, when Sake started booming outside Japan.
Under the guise of research, he spends 3-4 weeks a year visiting Japan, and currently has been to more than 90 Sake Breweries! He has also visited breweries in Taiwan, Australia, Canada, USA & England.
Adrian frequently conducts talks, seminars, workshop and food pairing events to increase appreciation for not only Japanese Sake, but also its history and culture. He has been a sake judge for IWC Sake (The largest sake competition in the world) for the last 6 years. He won a international award, the Future50 in 2019, stapling him as a professional to watch.
Certifications:
JSA Sake Diploma International
Sake Scholar, The Sake Scholar Course
WSET Educator
WSET Level 3 Awards in Sake
WSET Level 3 Awards in Wines
Certified Sake Sommelier, Sake Sommelier Association
Advanced Sake Professional, The Sake Education Council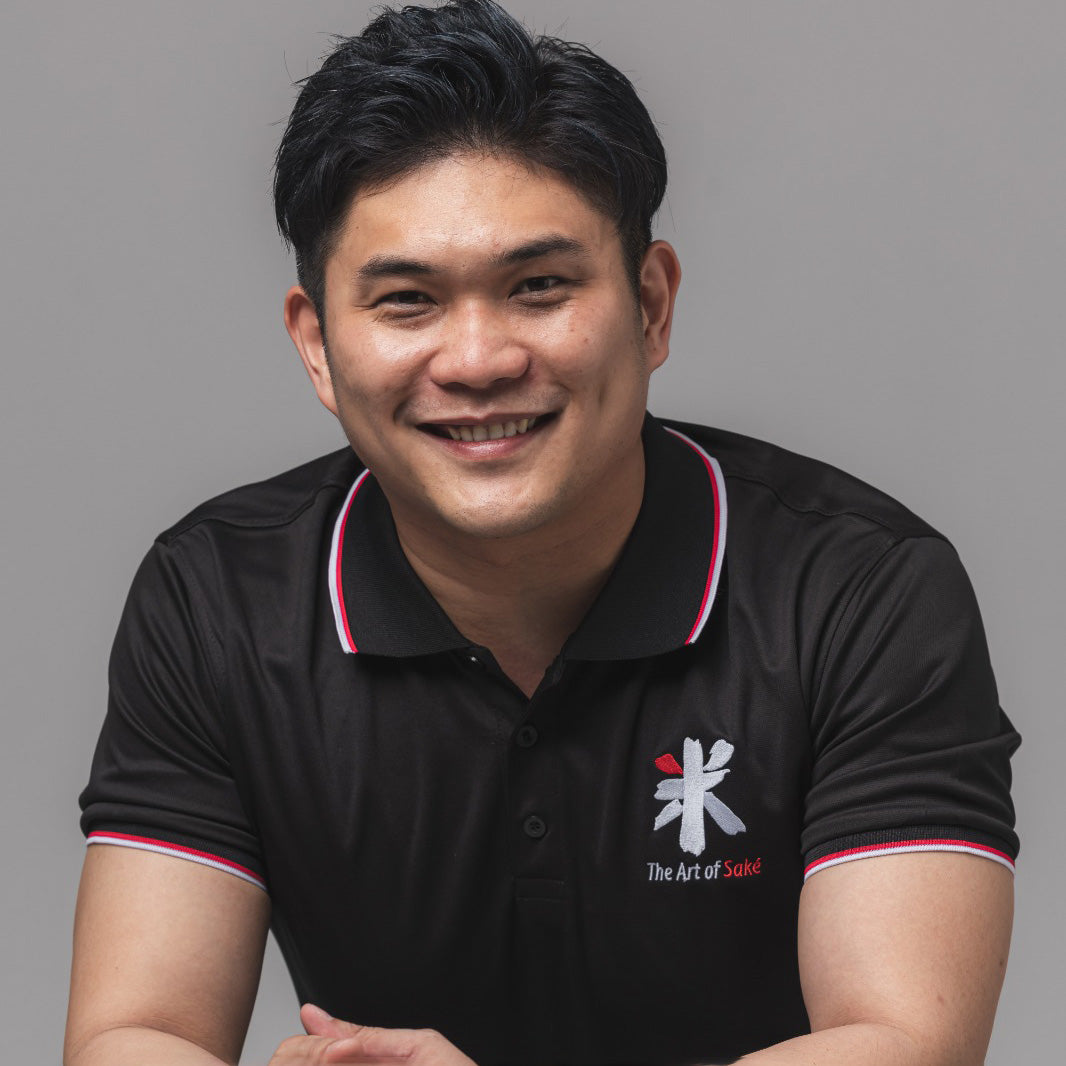 Vincent | Senior Account Manager
Our senpai Vincent has been in F&B since 2001, working his way from server to restaurant manager. Interest in alcohol lead him down the mixologist path in 2015, and he was once a rising star in the field. His passion in spirits lead him to explore more about different alcohols, accidentally leading to passion in Japanese Sake. Clad in his signature flower attire, Vincent's warm personality and knowledge of the trade is an asset, and is a pleasure to deal with, and he always adds value to his clients.
Certifications:
WSET Level 3 Awards in Sake
Certified Sake Sommelier, Sake Sommelier Association
Certified Whisky Ambassador, The Whisky Ambassador, Scotland
Pernod Ricard Certified Mixologist, BarSmarts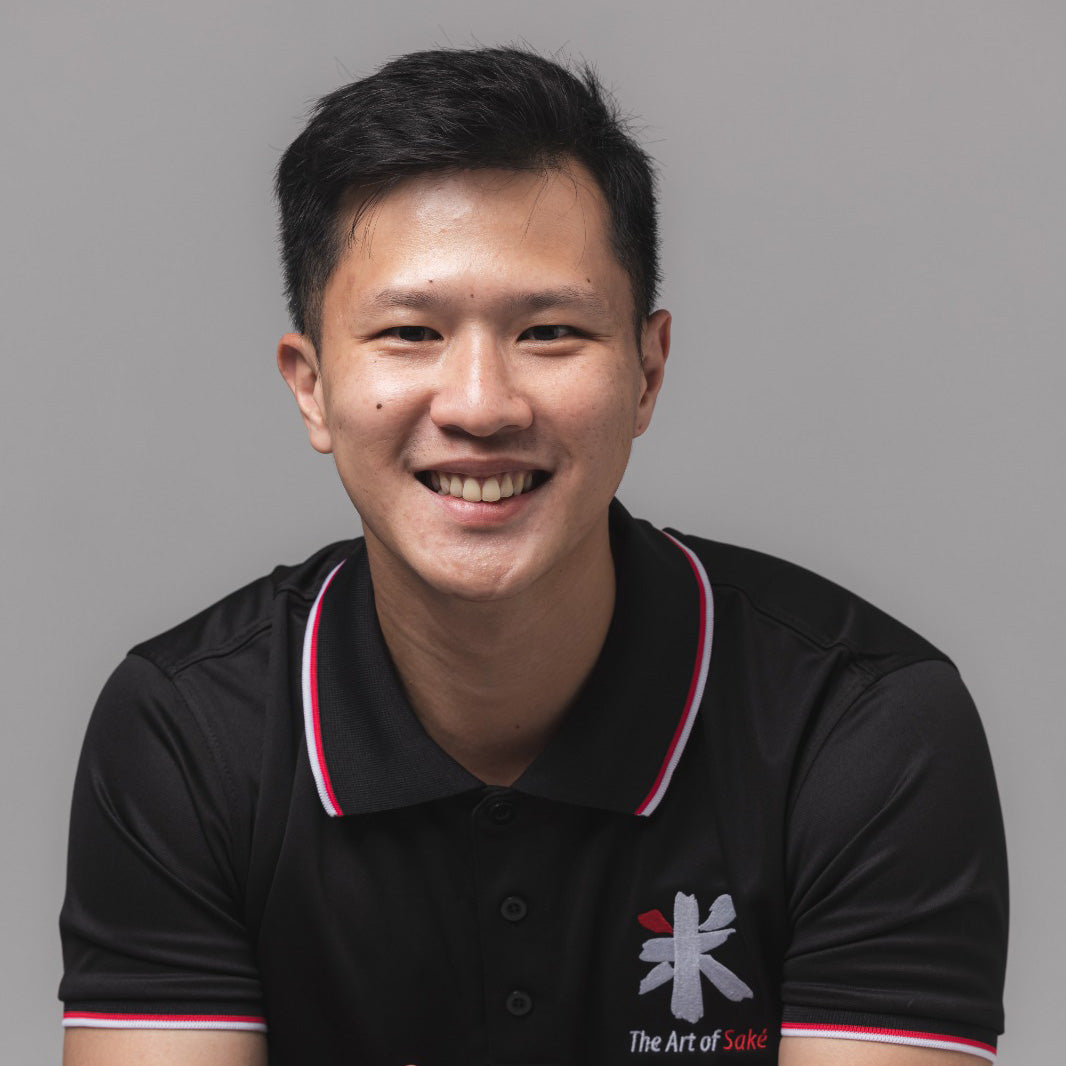 Amos | Retail Manager
Our marketing swiss army knife, Amos was an adman madman before joining the team. His alcohol journey began in 2018 when he attended the Whisky Ambassador course to deepen his understanding of his favourite spirit. As he dove deeper into alcohol appreciation, he began to develop a liking for sake, which ultimately drove his decision to join our team.
Customers love him because he's handsome, sincere, effortlessly cool, and extraordinarily humble.
He's the main member replying to your queries on WhatsApp and social media, and manages all things B2C.
"The issue here isn't why should people buy sake. It's why should people buy sake from Inter Rice Asia/The Art of Sake."
Certifications:
Certified Sake Professional, The Sake Education Council
Certified Whisky Ambassador, The Whisky Ambassador, Scotland
WSET Level 1 in Wine
Google Digital Garage Certified, Interactive Advertising Bureau Europe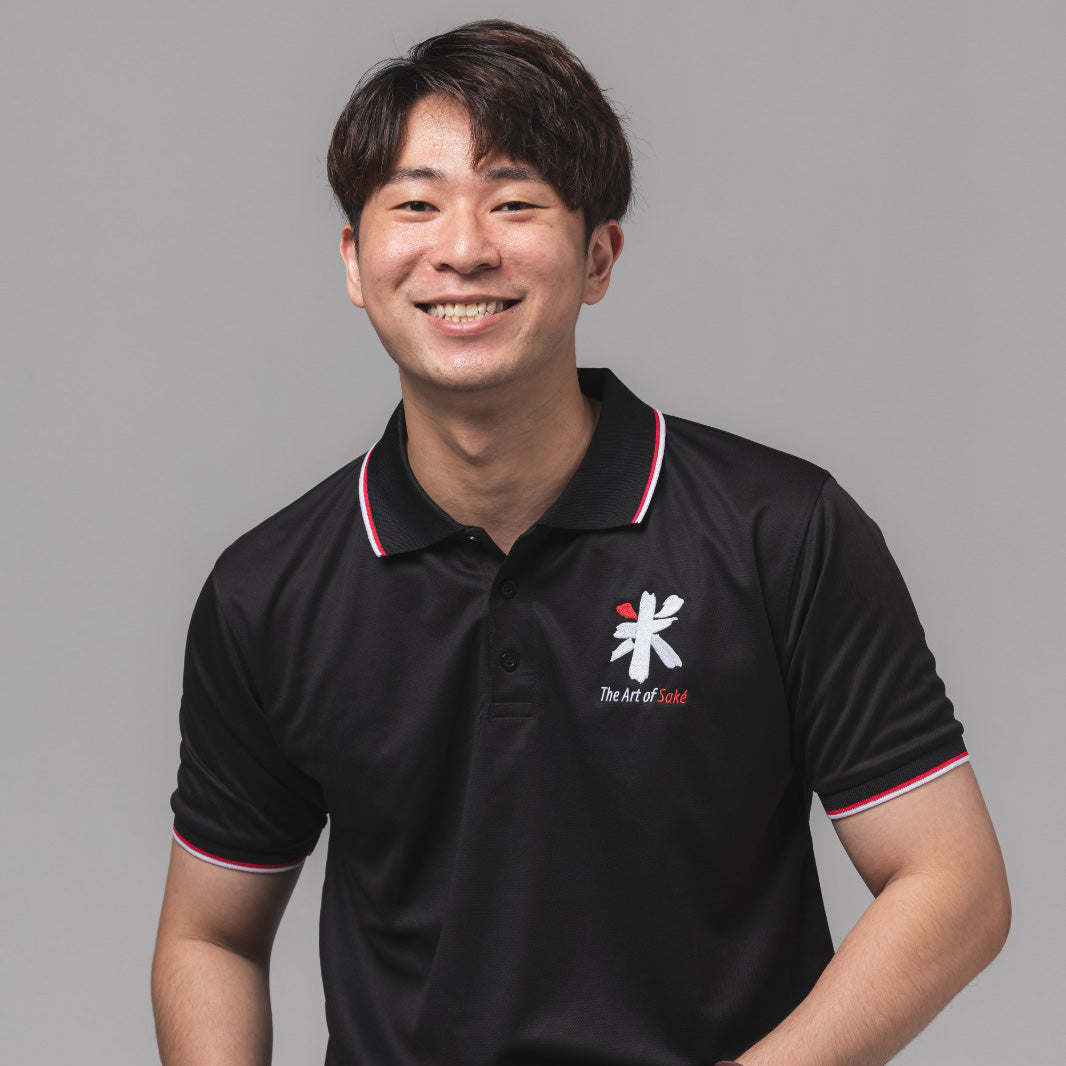 Zen | Account Manager
Just as his namesake, the youngest member of the team is unfazed and calm in his approach to sales and client servicing. His laidback, non-pushy yet highly motivated and diligent attitude is what appeals to clients.
His is always sharing the latest TikTok trends with the team and jio-ing people for mahjong sessions. Zen has been working hard on his diet and fitness ever since he saw the viral reality competition series on Netflix, Physical 100 - so don't be surprised to see a totally different physique when you meet him in person!
Certifications:
WSET Level 3 Awards in Sake
Certified Kikisake-shi, International Kikisake-shi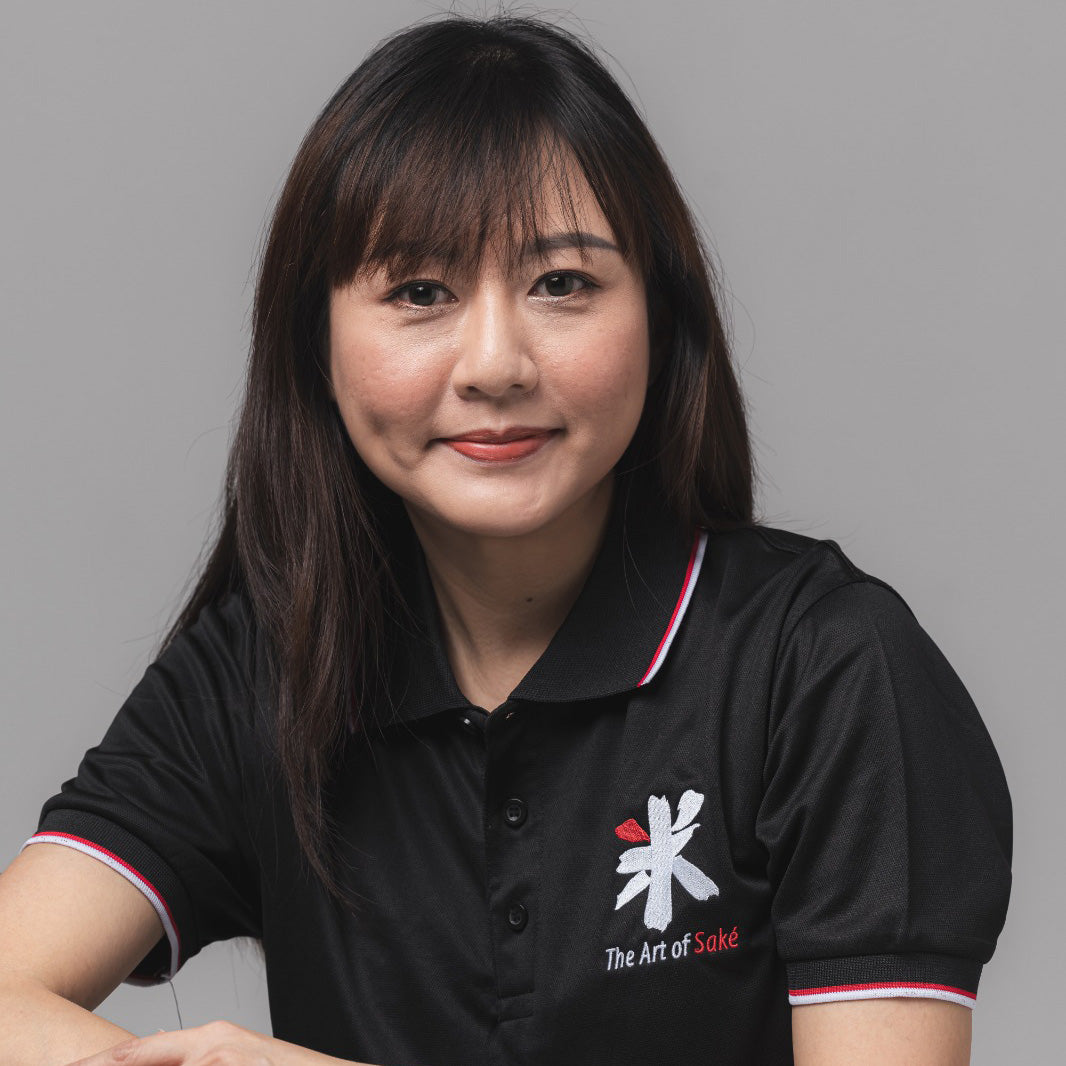 Esther | Admin Manager
Esther does it all. From procurement, to finance, to sales to everything Adrian throws her way - Esther is the backbone of the team, supporting and linking everyone, making sure all of us are on the same page.
A former vocalist, Cantonese and classics Chinese pop songs are her go-to whenever an opportunity arises to show off her vocal prowess.
Certifications:
Certified Sake Professional, The Sake Education Council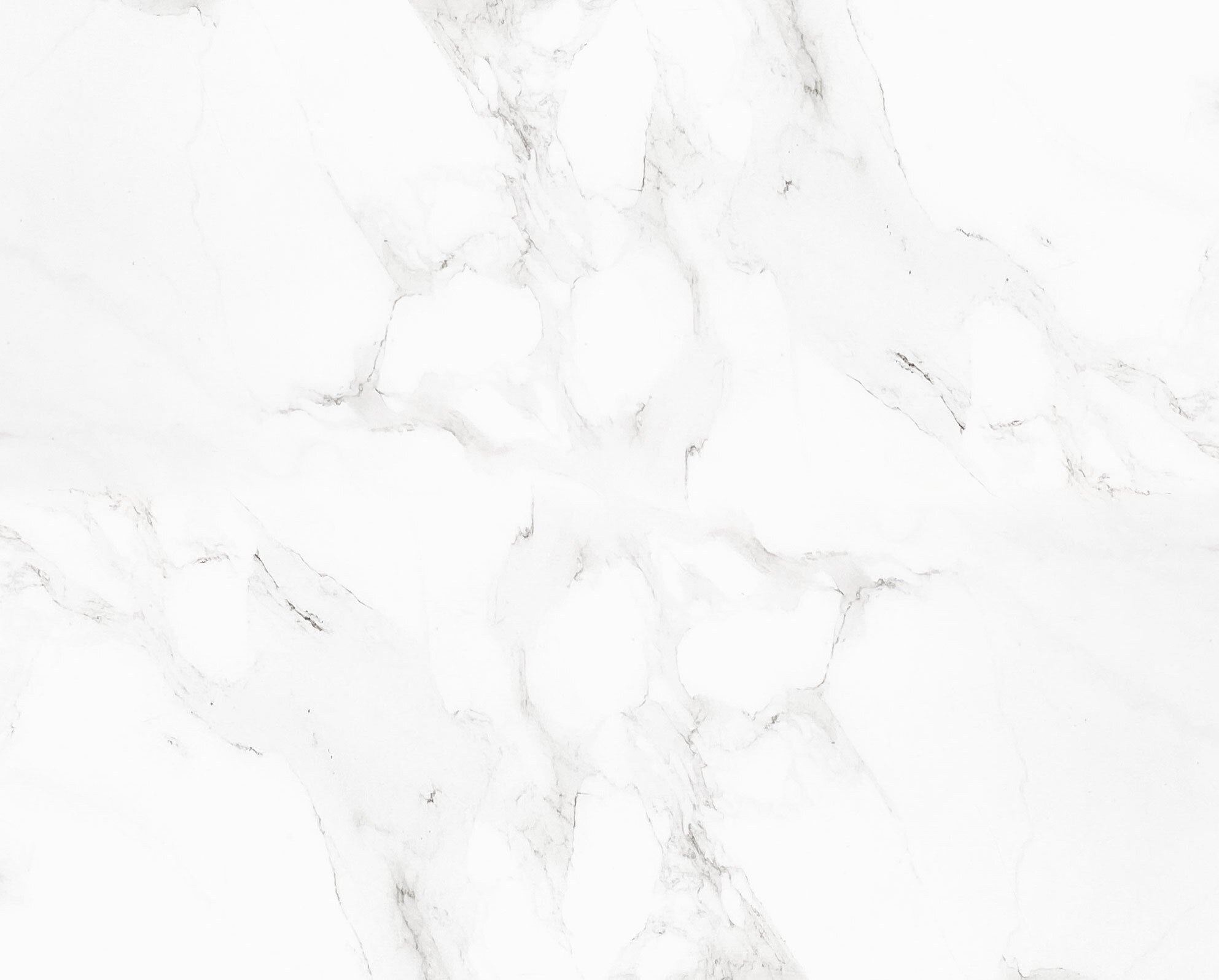 Education & Enjoyment
The Art of Saké was developed to educate consumers and promote the enjoyment of Japan's national beverage as a lifestyle through curated saké appreciation initiatives.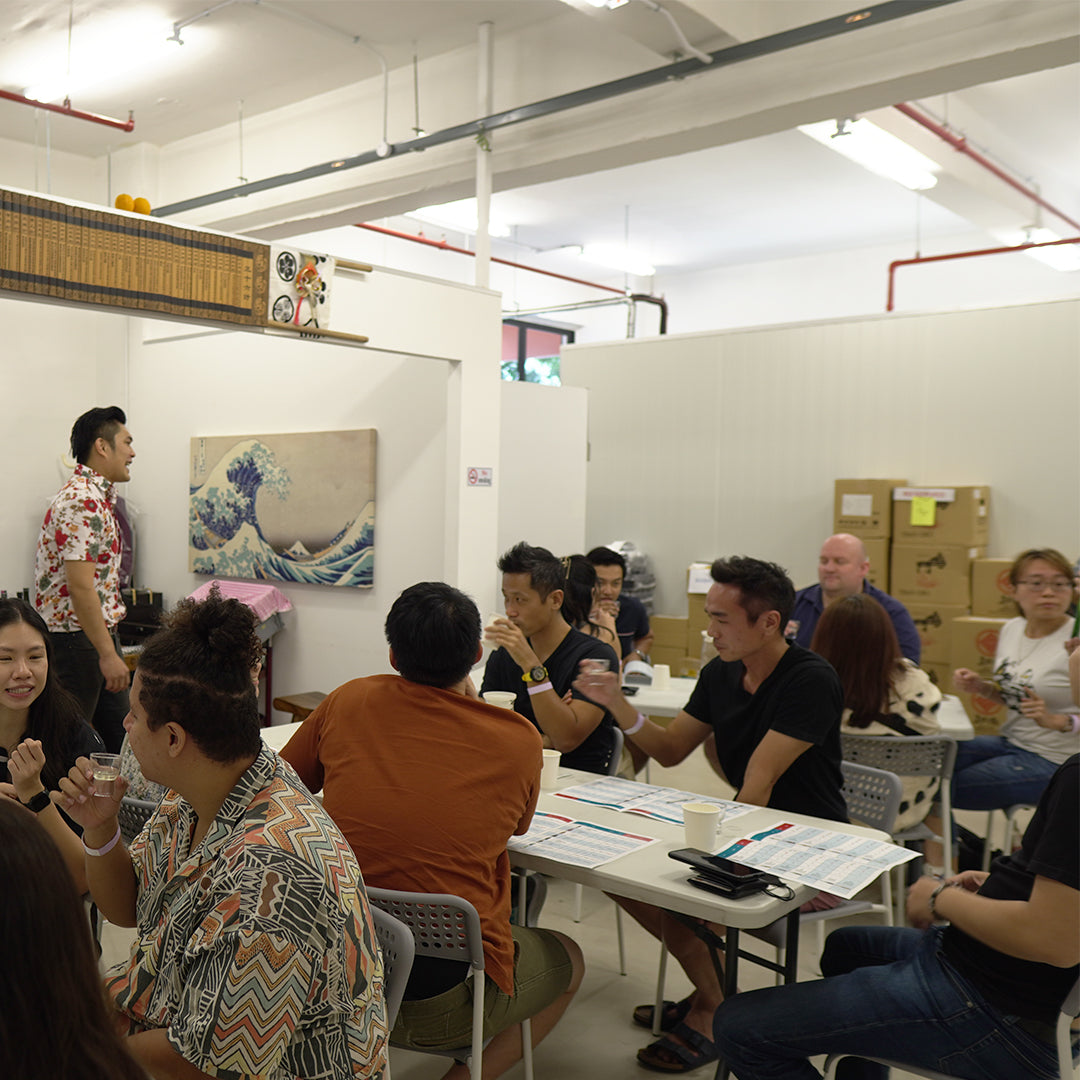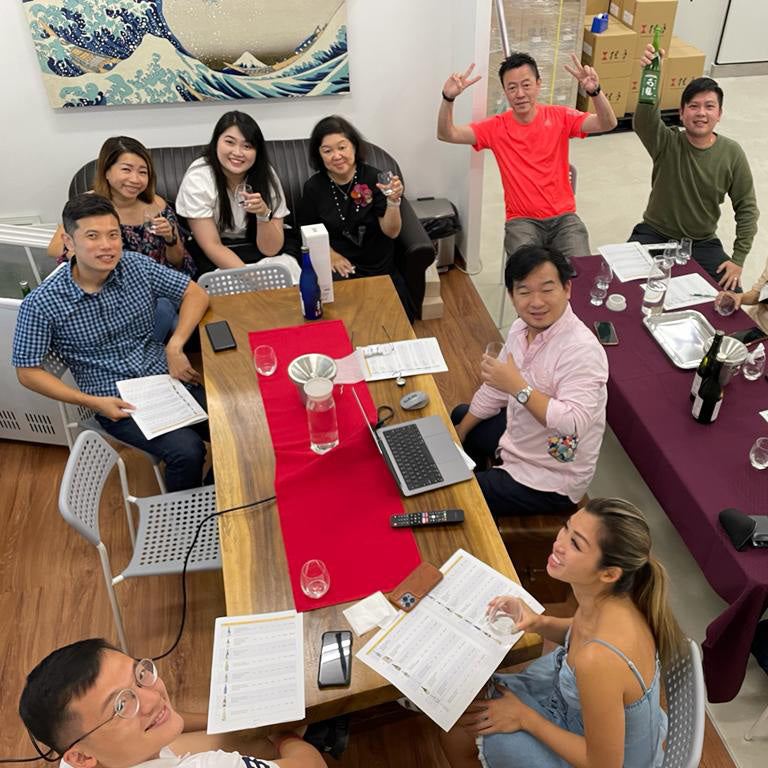 The Art of Saké events include corporate talks, seminars, workshops, food pairing sessions, private classes, curated subscription plans and personal shopping services. Inter Rice Asia has been hosting fortnightly meet ups for the Singapore Saké community, where beginners and connoisseurs alike may come together to partake in the art of saké appreciation of our premium and luxury saké.

Beyond curating brands and types of premium saké to retail and dining outlets, Inter Rice Asia provides non-Japanese restaurants with complete 360° saké solutions including service training, saké profiling and food pairing into their existing menu with sommelier sessions.
On top of saké distribution, we consult and support F&B clients and partners with customer-centric solutions to introduce saké into their beverage menu and equip service staff with saké knowledge.
Our Corporate Clients