---
DETAILS
This tasting set includes 5 x 80ml Sakes from different prefectures. This will be filled and delivered on the late afternoon of Wednesday, 13 May 2020. 
You can also choose to buy 5 full bottles bottles at a discounted price.
We will be running a Zoom Live Video Conference for the Unique Style Selection On-nomi at 8pm on Wednesday, 13 May 2020.
We will also be running a Facebook and Instagram Live at the same time.


 Unique Style Selection Sake Tasting Set 
1. Toko Daiginjo Yamadanishiki
A trophy winning classic daiginjo to be used as the benchmark

2. Manotsuru Junmai Cho-Karakuchi
We start off our selections with one of the driest sakes in Japan. Excellent with Sushi.

3. Keigetsu Aikawa Homare Junmai Yahamai
Yamahai is a unique style of sake that promotes high acidity, fuller body and gaminess. Seems to have a resurgence in popularity recently.

4. Gozenshu Junmai Nigori Bodaimoto
Bodaimoto is an ancient brewing method used by Nara Temples, that was revived by the brewers of Gozenshu. Zesty and Unique flavours

5. Hanahato Kijoshu 8 Years Aged
Kijoshu are sweeter, dessert style sakes that are made by replace water in sake brewing with already brewed sake. Hanahato was the first makers of this product, and their sake has won multiple trophies over the years.
We will include a tasting sheet for the on-nomi.


Customer Reviews
05/25/2020
Anonymous

Singapore
I recommend this product
The right most bottle was the most tasty
Was interesting to experience a wide range of sake. Definitely helps starters like me discover what I prefer.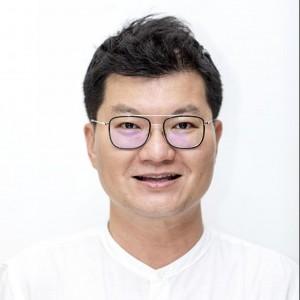 AS
05/24/2020
Adrian S.

Singapore
05/19/2020
Dan H.

Singapore
I recommend this product
pleasant discovery
I was introduced to this sake tasting by one of my friends and I was pleasantly surprised by the high quality curation of this set. Normally I avoid straying from my usual known brands as we all know sake is relatively diverse in taste and I want to avoid the mistake of a bad purchase. This sampler set introduces me to a whole new segment of sake that I've not tasted before.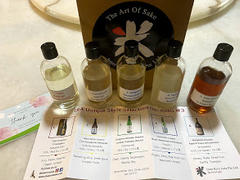 05/19/2020
Anonymous

Singapore
I recommend this product
Excellent tasting set
I like this series of tasting set. Especially the wood cask Sake. Very interesting as always. Totally enjoyed the tasting set.