---
DETAILS
The Art of Sake Discovery Box is a monthly set of 2 different Sakes sent to you at the beginning of every month.  
The 2 Sakes will be imported from Japan specifically for this discovery box, and will be made up of at least
(1) Premium Daiginjo or Junmai Daiginjo &
(1) Premium Sake (Junmai grade and up)
You will be charged the first month's subscription on checkout, and subsequently on the 1st of every month. and sake discovery box delivery will be on the First Friday of every month.
The cut-off date for ordering the sake discovery box will be on the 1st of the month. (ie, any orders after the first will be for the next month's discovery set). You can cancel your subscription at anytime before this date.

We will have limited bottles of the Discovery Box Sakes for sale on our website, it will be previewed a week before the Discovery Set is delivered, and will be available for purchase on the First Saturday of the month. While stocks last.
Sake Information, Tasting notes, and suggested pairings on the monthly Sakes will be available on our website, theartofsake.com 
Monthly Discovery Box Preview
August 2020
Echizen Misaki Daiginjo "Gin no Shizuku"

Using the best Yamadanishiki from Hyogo, this is the brewery's top sake. It has won gold 10 years at the prestigious Japan New Sake Competition, balancing gorgeous ginjo aroma with soft taste. 

Toko Cho Karakuchi Junmai Ginjo
This chokarakuchi (super dry) sake has a beautiful finish that does not conflict with the flavor of your meal and the dryness does not diminish from the umami of this sake.
July 2020
Eikun Junmai Daiginjo Ichigin
Elegant aroma with silky smooth texture. It won a gold medal in the 2019 International Wine Challenge

Kawatsuru Junmai Ginjo Olive Yeast
The Olive fruit is a symbol of Kagawa. It is even used to feed Sanuki Wagyu. This sake is made with yeast isolated from Kagawa Olives.

June 2020
Senkin Junmai Daiginjo Issei
Part of the Senkin Premium Series, Senkin promises the smooth and beautiful flavours of an ultra polished Junmai Daiginjo with a twist.
W Yamadanishiki Junmai Muroka Nama Genshu
The W in this series stands for both Watanabe Shuzo, and "Warai", laughter in Japanese. Japanese Comedy is played to the sake mash, to ensure happiness for the sake, the brewery staff, and the consumer.



Customer Reviews
07/30/2020
Adeline K.
Singapore
07/29/2020
Daniel G.
Singapore
I recommend this product
Learn more about sake
Discovering and learning about sake just got a little more fun with the monthly discovery boxes from fine sake purveyor @interriceasia. Every month our sake sommelier friends there curate a couple of interesting bottles that's specially brought in for this purpose, and includes at leat a premium daiginjo or juinmai daiginjo. We got ourselves in the month of June, for example, the elegant @senkinofficial Junmai Daiginjo Issei from the Tochigi Prefecture-based producer, as well as the W Yamadanishiki Junmai Muroka Nama Genshu from @watanabesakebrewery of Gifu Prefecture.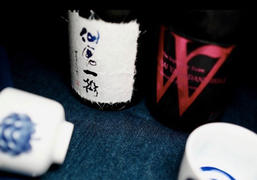 07/29/2020
Tim C.
Singapore
I recommend this product
Pot Luck!
Have always been hesitant to sign on for random sake monthly subscriptions as I've had some underwhelming experiences before with other distributors. Safe to say, the selections so far by IRA have exceeded my expectations. Definitely good quality sakes provided at an extremely reasonable price point (by SG standards)! Happy to get my sneak peak of next month's box just cause I went down today to restock anyway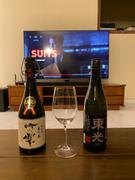 07/29/2020
Melvyn Y.
Singapore
I recommend this product
Choices are so annoying sometimes
Have you ever walked into a food court, went round and round, and can't decide what to eat?? Choices can be annoying when everything seems good, right? The same goes for sake selection. If you don't have a clue what you like, and "anything" is ok for you, welcome to the Discovery Box where Adrian, the somm with good taste picks the sake just for you. No fret, no fuss. Sit back, chill and enjoy.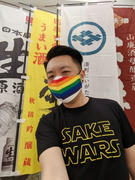 07/29/2020
YC C.
Singapore
I recommend this product
Excellent
Nice to have 2 new tasty bottles every month without the pain of choosing! It's been great so far